Precision Metal Stamping of Chitose
From Trial To Mass-Production
We can accommodate any kinds of precision components by using our own know-how.
To accomplish early launch and stabilizing the quality with the consistent systems is our advantage.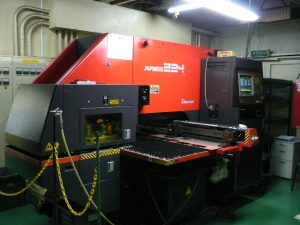 Turret Punching Press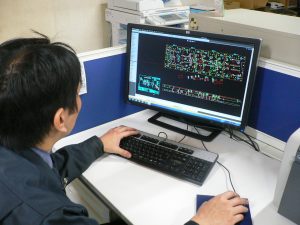 CAD layout on EXCESS-HYBRID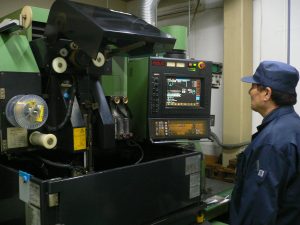 Wire Cutting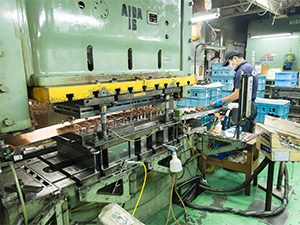 160 tons Press
Commencing with precision small components like electronic ones , we earn a high grade from a wide range of customers for example automotive industry. In these days, the demands of short delivery period is increasing because of the progress of small lot production of many products and the shortening of product lifecycles. We will contribute to early launch, stabilizing the quality and cost cutting by the concurrent engineering. The speed is one of the significant competitive power and processing technique also is. Our challenge to pursue that will continue.
Heat Exchanger